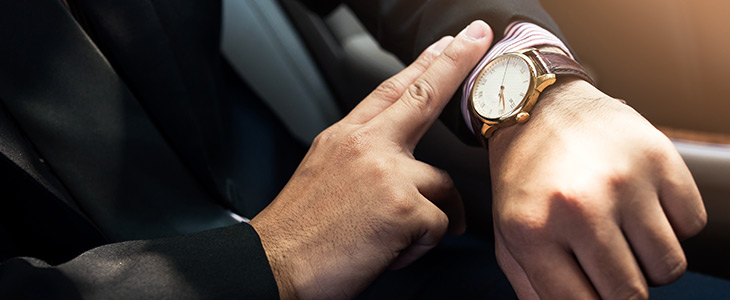 Respect, comfort and luxury and so much more make AJ Chicago "limo service near me" as popular as it is. Competitive rates, jaw-dropping fleet and a customer service that will make you swoon is just a segment of what you'll love about our brand. From now on, consider everything from your unique requirements to minor/big arrangements doable and sorted. No matter the location you are traveling to and the number of stops you have to make along the way, our Hourly Service is the perfect fit for your needs.
Reliable Partner
Even if you planned to squeeze in a meeting, theater and romantic dinner in a span of just a few hours – with our team by your side, you will make it to every appointment in your book! Forget about all transport-related inconveniences and trust AJ Limo Chicago to make things happen. Sit back, relax, enjoy the ride, and look forward to all the lovely things your special night has in store.
Round the Clock
Always at your disposal, our colleagues at the other side of the line are eager to assist you with helpful advice tailored to your specific needs. No matter the size of your party or the type of your nearby event you are headed to, our exemplary customer care specialists will make sure that every single little detail is in line with your desires. AJ Limo Chicago wants you to have the best service that fits like a glove, for the best price on the market!
Exclusive Chaperone
Whether you are traveling for business or leisure, need to make one or multiple stops, one of our certified drivers will expertly guide you through the crazy Chicago streets. All of the vehicles in our fleet are prepared for any kind of challenge, squeaky clean, in prime driving condition with a flashy exterior warranting a luxurious and safe drive. Whether your destination is the airport, a special occasion, business meeting or a home-sweet-home, our goal remains: to see you exit our car happy and satisfied. Let us be the reliable sidekick in your ventures!