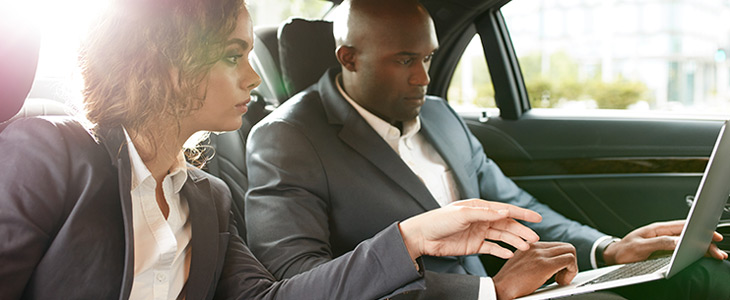 Staying calm with your thoughts collected is essential for any kind of work-related event. To make things work in your favor, rely on expert drivers, a fabulous fleet nearby and incredible rates offered by AJ Limo Chicago. Our team provides a "limo service near me" designed to assists even the busiest of people in the most convenient ways. Arrive to your location on time, relaxed and ready to take on any challenge the business world throws at you.
Stunning Arrival
That little confidence boost may be just what you need to close that big deal, and our team can assist you in that regard. Stepping out of the luxury car after the most comfortable ride of your life will help encourage a relaxed self-assurance, and help you make a dazzling first impression. Our team of professionals examines and cleans them daily to ensure your satisfaction and safety.
AJ Limo Chicago will take you wherever your schedule signals: to our drivers, a location nearby is the same as a long trip out of town – your comfort and safe arrival are the only goal.
Loyalty Has No Price
A happy client is a loyal client – you know that as well as our team does. That is why our prices are the most budget-friendly on the market and our customer care is second to none. No hidden costs are guaranteed in addition to the friendliest and most helpful personnel you will ever encounter. The customer care specialists stand at your disposal any time of day or night, and AJ Limo Chicago chauffeurs are masters of their craft. Flexible and trustworthy, they are ready to take you to your desired location every time.
The Highest of Standards
AJ Limo service raises the bar when it comes to anything transport-related. Our staff is always on top of their game to provide our clients with the deluxe experience they deserve. The latest cars in our fleet come attached with phenomenal drivers and the customer support that's every bit as accommodating as you'd expect it to be. Together – our team functions like a well-oiled machine. Book our services, sit back, put your mind at ease and feel like a Rockstar while arriving at your next business gathering!